Repair, Service, Upgrade & Custom Works of Airsoft Guns
The following price list includes approximate prices for the most common operations. The prices apply to upgrades with parts which have been newly purchased from our company for the repair, modification and maintenance of weapons purchased from AirsoftGuns. In the case of own parts assembly, parts from another vendor, modification and maintenance of weapons from another vendor it is to be expected that the price will be increased by around 50%. Price increase from another vendor does not apply to their upgrade (parts must be newly purchased from us), but only on separate repairs, modifications and maintenance!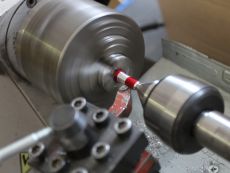 Handing over weapons and parts can be done personally in our store or by post (to the address AirsoftGuns s.r.o., Druzstevni 1383, 562 06, Usti nad Orlici, Czech Republic) . If you send for the weapons by post, please use the original box, which guarantees optimum safety during transport for the weapons and properly insures the package. Please also include a letter in the box with the weapon, which has details of what you want to be performed with the weapons, or which upgrade you want to have installed. Please do not forget the return address and contact phone number.
Upgrade or repair of weapons usually takes no longer than one week for us. But at the start of the season demand and quantity of weapons in need of service grows rapidly and the waiting period may be extended by several weeks. In the case where you wish not to wait for a long time we recommend that you use Express Service , which will guarantee that the repair / upgrade will be within a few working days. For the Express service there is a surcharge of 30% on top of the standard price of labour.
After performing the required actions, everything (including the original parts) will be sent back to your address and you will pay the total amount for parts and labour. Regarding the dispatch of the package, you will be informed either by telephone or to your e-mail.
Upgrade or customisation of the weapon it is also possible to make to a newly purchased airsoft gun even before it is sent. If you know exactly what parts or accessories for your gun you require, then you must make a standard order of the goods by our online store (to the shopping cart is needed to insert a gun, accessories and all upgrade parts) and please add a note to your order "INSTALL ORDERED UPGRADE". Our service will then automatically take care of everything, if it will be necessary, our technician will contact you about any complicating matters. Customisation and upgrade of new weapons is handled with priority, so the delivery is in most cases only a few days. In the case you do not completely know what kind of weapon and upgrades will be the best choice for you, just write to us your approximate requirements (requirements of weapon, power, rate of fire, accessories and price limit) to e-mail support@airsoftguns.cz and we will send to you a detailed offer. Delivery of the goods can also be done by the e-mail inquiry / order and is not always necessary to order via online store.
Service Work
Price excl. VAT
Installation of standard upgrade (*)
27 €
Installation of complex upgrade (**)
50 €
Complete maintenance of AEG weapons
22 €
Complete maintenance of manual weapons
11 €
Installation of universal MOS FET set - standard/3D type
15 €
Other maintenance, repairs, adjustments
11 €/hour
The prices above are without VAT. A tax of 21% is added to the billing of the order.
(*)Performance includes the installation of a standard upgrade for AEG (eg. installation of spring, bearings, gears and barrel) and complete maintenance and cleaning of gun. Procedure is approx 2-3 hours
(**) Procedure includes the installation of a comprehensive upgrade for AEG (eg. the entire FTK kit, barrel, gearbox replacement of the same brand, replacement of motor etc.) and complete maintenance and cleaning of gun. Duration approx 4-5 hours.
In the case of difficult upgrade configurations, if an extremely powerful spring is used or it is necessary to make many modifications on weapon or on internal parts, it is to be expected that the final price for maintenance work will be charged according to actual time performance and according to the aforementioned hourly rate. E.g. installation CNC gearbox with M190 spring and with other necessary parts in the case of demanding performance tuning, can be time-consuming more than 20 hours.
Any other questions about upgrade of your weapon and prices of service work will be answered to you by e-mail support@airsoftguns.cz.
Tweet