A lot of airsoft news on our online store, AEG springs and new inner barrels from PDI, guns from Tokyo Marui and ASG
08. 09. 2016
To our online store has been added many new items. Precision inner barrels of many internal diameters - including largest 6.1+ mm known as Wide Bore - AEG springs from Japanese PDI. We also restocked most of unavailable PDI goods. In stock also AEG CZ 805 Bren and M870 shotgun from Tokyo Marui.
We bring NEWS!
Again in stock wide range of goods from PDI. Many diameters and lenghts of inner barrels, trigger assembly, cylinder sets for sniper rifles, Hop-Up rubbers and much more. Many new items from PDI in stock now!
---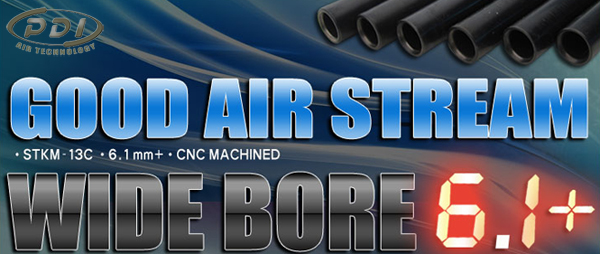 In Europe still a little unknown. Wide Bore 6.1+ mm inner barrels better stabilize BBs in "air cushion" and achieving better accuracy.
---
CZ 805 BREN version A1 and A2 in black and desert color in stock. The most famous gun of Armed Force of Czech republic.
---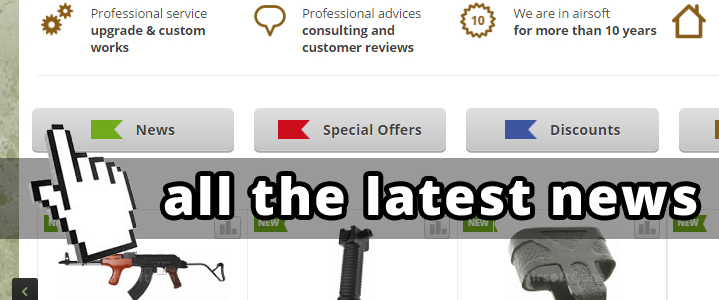 Comments
So far no comments yet.
Comments can add only logged users. Sign in