Restocking AEG airsoft guns and accessories from D-Boys, Custom upgraded guns are again available
03. 08. 2016
Container is unloaded and restocked! Again is available a wide range of airsoft guns and accessories from one of the best Chinese manufacturer D-Boys. Again available popular Custom upgraded guns too.
It's here!
Airsoft guns from manufacturer D-Boys are restocked. Especially models M4 / M16 are today very good selling guns in the whole Europe.
---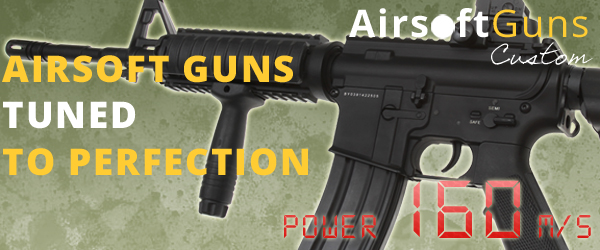 From the guns D-Boys brand we building Custom upgraded guns. So if you are looking for a powerful and professionally upgraded gun is the right time to choose one of them.
Comments
So far no comments yet.
Comments can add only logged users. Sign in