Restocking goods from manufacturer Cyma, AEG and AEP airsoft guns, sniper rifles, magazines and accessories
29. 07. 2016
It's here! Again is available wide range of goods of airsoft guns and accessories from one of the best Chinese manufacturers - CYMA. Available are upgraded Custom versions of AK and G36 series.
Container is unloaded!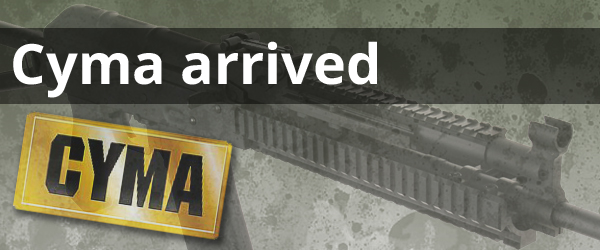 Guns and accessories manufacturer Cyma restocked. New items will be added to online shop in few days.
---
From models Cyma we make our Custom upgraded guns AK and G36 series. You can see yourself.
Comments
So far no comments yet.
Comments can add only logged users. Sign in