Airsoft news, AEG NextGen. Tokyo Marui, GBB from WE Tech, the hardest possible spring from AirsoftGuns Custom Parts
23. 12. 2016
To our online store was added a several dozen of new products. Next Generation airsoft AEG guns from Tokyo Marui, gas operated pistols and rifles WE Tech. New upgrade parts like the hardest possible spring in the world and best bearing from AirsoftGuns Custom Parts series.
Some news!
Tokyo Marui HK 416D was chosen as the best airsoft gun for 2016! Next Generation is the best what you can take - great quality, durability and look.
---
New models of GBB pistols and rifles in our store - cheap full metal guns.
---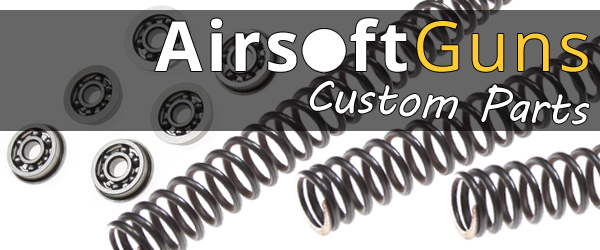 The hardest possible springs for airsoft AEG and sniper rifles - power more than 755 FPS! What next? Best Japanese bearings from AirsoftGuns Custom Parts.
---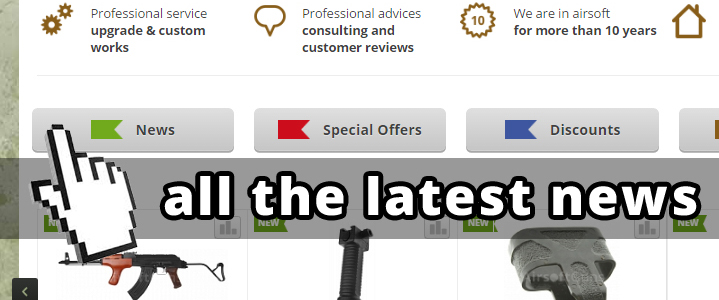 List of news here.
Comments
So far no comments yet.
Comments can add only logged users. Sign in